As the Earth passes through the tail of a comet, previously inanimate objects suddenly spring to life and turn homicidal.

Maximum Overdrive introduces Bill-our hero, stealing a hotter than hot car. He is blackmailed into attempting to steal an even better car and winds up in prison for four years after taking a rather savage beating from Floyd Mayweather-owner of the Koenigsegg Agera- Bill's latest conquest… sort of. A setup, a beating and thus begins our heroes tale of redemption.

An easily pushed and pulled Bill has no real ambitions except to do what is easy and live life on his own terms. This is turned on its head when he is pushed into fighting for his life in prison against a corrupt warden and his cronies. As we come to know Bill, we learn that this is not new in his life. He's pushed into stupid shit from his asshole Daddy onwards and he has never broken the pattern…until prison. In prison he decides to strike out-in a move that sets the tone for the series. Bill trudges along before self preservation takes over and he begins to fight for more than just himself.

Each week Bill and his merry band of misfit truck-stop warriors will square off against an array of exceedingly clever machines as they fight to stay alive against the growing horde of homicidal technology. Beginning with a murderous Tesla self driving car, some of these gadgets that have previously seemed innocuous; a hairdryer, a set of Christmas lights, America's nuclear arsenal and of course, the international space station, all set their sights on murdering humanity.
As Bill and his merry band fight to stay alive, they must navigate the deadly machines, their own tumultuous relationships that grow more complicated by the day and of course, all their varied histories that brought them to the truck stop in the first place.

Audiences will enjoy the iconic characters of the original film, including the Toyz Truck, along with an array of new characters with malicious tendencies reflecting our modern day dependance on all things technology. As our band of mis-aligned warriors fight to survive, more technology heads their way.

How will they survive a possessed smartphone, Tesla cars and fitbits?
Will they be the last to survive?
Will a lonely truck stop full of weirdness hold out and become the target of every machine on earth…well now, wouldn't that be something to watch.
A shadowy figure haunts a high end sports car dealership. Wearing all black, he sneaks around the security cameras that pan and scan every corner; he's been here before. Looking around to be sure he's clear, he places a stolen card onto the door's security reader; after a few seconds, "access granted" lights up and the door opens. He slips in swiftly-his hand reaching for his bag. The door closes and the security reader lights again; "locked." He heads down the hallways where a row of supercars line the walls; one car in particular catches our view. This is the car that our mystery thief wants; a matte black Lamborghini Aventador.

He gets to another panel where he has to use the card key. It opens easily and he walks into room. The custom drawer made for the automobile keys is busted open. The keys are lying in the drawers surrounded in foam. The one key is found; he reaches in and grabs it. He appears down the hall heading right for the Lambo. He presses the button and the car starts. The headlights come on in a bright L.E.D. Halo. He opens the driver's door and climbs in with his bag in his lap. The door closes with a light thump and the dash lights up. He wraps his hands around the leather steering wheel, slams the car into gear and the tires spin and smoke, the car lunging toward the steel exit door. The car barely makes it out of a slowly rising door and thunders away from the dealership. The sounds of the 12 cylinder Italian engine roars around the city skyscrapers echoing down alleys as the confident thief rides like a King.

Deftly dealing with slow-poke police cars who eventually give chase, the thief plays a lose game of cat and mouse before relinquishing the car to his contact.

Celebrating his victory, the thief, Bill, chugs beers well into the night in his chic architect designed home. He is woken the next morning with an offer of an even better car and whilst technically he's blackmailed into doing it, he can't resist… the challenge of stealing Floyd Mayweathers Koeniggsegg can't be beat. Except that it can and the only beating is the one he gets at Mayweathers hands when he's caught…
Maximum Overdrive is an hour long weekly horror/comedy about Bill and a band of random misfits stuck in a truck stop, trying to survive the world after a passing comet turns everything electric into rage filled killing machines.
---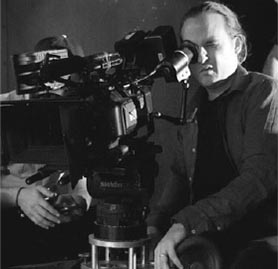 ---
Kraig Swisher
Cinematographer / Writer
Kraig has lensed several feature films as a Cinematographer in addition to working 1st assistant camera. He and the director have developed an excellent working chemistry throughout the years. Kraig Swisher also wrote the screenplay for Finding Eden.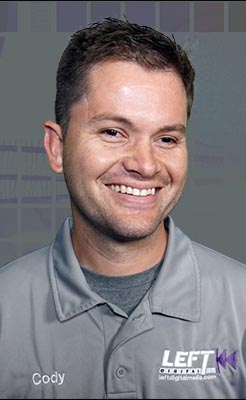 ---
Cody Foltz
Editor / Executive Producer
Cody's professional expertise lies in post-production, mainly editing and color grading. Cody is the founder and owner of Left Digital Media.
---
---
Series based on the 1986 Original Film: Maximum Overdrive Written and Directed by Stephen King based on the book 'Trucks' written by Stephen King

Developed for Television by Rodney Aquino & Belinda Fitzpatrick Co-written by Belinda Fitzpatrick and Rodney Aquino
---